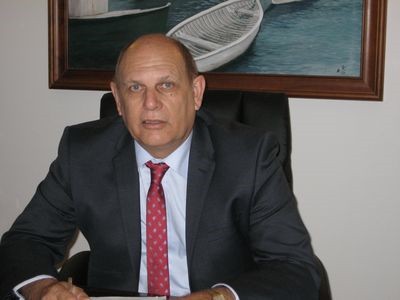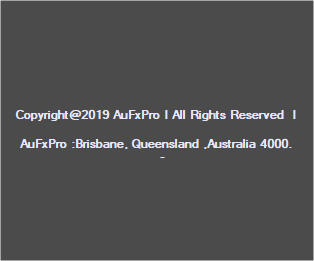 Forex Trading Professionally.
I have worked hard to get where I am, there is no magical logarithms, i have no degrees behind my name, no hedge fund attached, no broker alliances, there are no props to create the illusion of grandeur, however I know trading and people inside out and rather take a low key approach in the world of massive egos and fanciful claims. Facebook and social media have a new GURU every second day now coming out of the woodwork to try and coherse the unsuspecting onboard . Guess what ! There are no real gurus, just a small percentage of us have managed to break through the barriers and perceived notions of assessing charts, now trading and allowing us to create wealth more consistently and with sustainable returns than most will ever experience.

For those who want to Trade Professionally whether it be it be Crypto's Stocks or FX the reality of trading is :- there are no secret codes, deep secret workings behind the scenes, secrets used by the banks, previous untold workings exposed, the fact is trading is a business,you have to treat it like one, have respect for it, have rules you operate by, and be prepared that sometimes business may be booming and sometimes not breaking even, these are the true dynamics of trading to which we all must become accustomed to . My sole aim with my education or mentorship is to provide you with REAL content drawn from REAL experience and passed onto you PERSONALLY to avoid the pitfalls the loosing 90% of traders unfortunately fall into. At no stage do I consider trading a get rich quick scheme or a walk in the park because it is NOT, it does involve effort and mental discipline, the reward at the end however is achieving something most will never get to experience, and my aim is to help you taste that experience.



Have you reached the point where you give back all you have made and more?

Would you like to understand what the Market Makers, Liquidity Providers and Brokers would prefer you never knew, how to benefit from it and where that leaves you as a retail trader?

Or the social media blitz, promising to make you a millionaire overnight and all for zip,yes, totally FREE from someone tucked behind a webcam with no address.

If any answer is yes, then make a positive change today.

Take a minute to review my previous years trade results, further to that, your journey of learning with me is by - ONE on ONE -face to face, right from where I live and work, it is the ONLY way you will ever reach your goals!

January Results kick 2019 to a flying start.

From what I trade and teach in FX has returned over 15,000 pips for 2016, 10000 + for 2017 with 2018 now topping the scales at 18,000+.

The results of 2018 using my strategies made it a brilliant year. We are now into 2019 and the first 6 months will again deliver substantial profits, we have already seen January out perform other years. You should not let these opportunities slip by year after year. take advantage of my expertise rather than the "maybe next year " or whatever excuse may be holding you back as you consider the decision - Do I wish to make a positive change my life or not?
If so, think about what it would be like, to achieve some control over your finances rather than entrusting your future always to your Boss,Banks or one step worse, entrusting it to a Managed Fund or Subscription Service.
Unfortunately relying on nothing more concrete than this gem of advice i heard recently - 'plenty of blue sky on this stock ! since then that stock has dropped by another 25% or 'our CLOSED Trades have realized 24% profit', simply forget all the others who are down 50 to 100% not added in! or we only use 1% Risk:- meaning we are useless and it will take longer to lose your money, or the 200 Day moving average tells me and so the list continues,
Honestly the Finance Industry ,as per the findings of the Royal Commission into the Banks leaves no doubt It is time for people to stand on their own 2 feet, technology and the markets have evolved, the time is now for self education and taking control of your own future.
When reality now turns from WORDS to DOLLARS, this is the REAL story and where my expertise takes you to a point finally where you can eliminate the Investment Industry as a whole out of the equation, as it is designed to under perform as a whole and in NO way ever to provide YOU a significant return, instead continually lining their own pockets at your expense.

I take people out of what they know and into what they don't know, I help them to make the necessary changes in their life to a place where they have only visualized being.
What I offer is not a "Get Rich Quick Scheme" I am about growing wealth at a level far above the suggested normal using the knowledge i have learned to reduce risk in what is regarded a high risk profession.


As we see the end of the decade draw nearer, the increase in volatility should start to return to the markets as it has done over the past decades.
What does this mean for you as a trader?


For 2 to 3 years every decade we see rampant volatility take over the markets, this is where fortunes are made and lost.
The Fx Market has almost ground to a halt from lack of volatility and total control by the Liquidity Providers and Market Makers.
THESE ARE THE MONEY YEARS ….
WILL YOU BE PREPARED ?
OR STILL FINDING EXCUSES OF MAYBE NEXT YEAR OR IT COSTS TO MUCH TO LEARN ?


Look back to 2000 to 2003 and 2009 to 2012 History ALWAYS repeats and it's when you least expect it to do what it is going to do, EXACTLY what has been happening the last 3 years AND far more significant right now.
I am proud to offer the
Courses Listed
On the back of this bus is the most profound saying , with tremendous relevance to Trading FX.
And Your Journey Starts Now !
#FX TradingCourse - AUFXPRO
Trading excellence and the insight you need .
Forex Mentor and Trader with 21 years of Trading Experience
Brisbane & Toorak Melbourne Australia

Successful Trading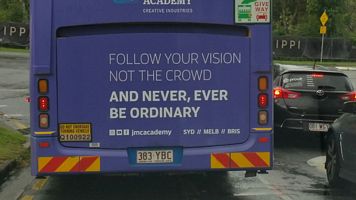 HOME STUDY COURSE
NEW EXTERNAL VIDEO AND LIVE LINK COURSE
Specifically designed to give those who can not attend 1 on 1 the same learning experience as sitting with me in my office.